Principal Investigator: Rochelle A. Dicker, MD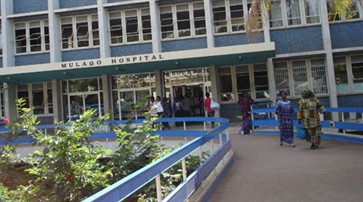 Specific Aims:
1. To provide a formal ultrasound training course for Focused Abdominal Sonography in Trauma (FAST) to physicians and allied health professionals staffing the casualty ward in a major Ugandan trauma center, and to eveluate the feasibility of implementing FAST into the standard of care.
2. To prospectively assess the incidence of specific intraabdominal and intrathoracic injuries in Ugandan trauma patients and determine the current management and outcomes of these injuries.
Milestones: In 2006, The Global Health Sciences Center at UCSF funded a project to implement Focused Assessment with Sonography for Trauma (FAST) at Mulago Hospital, the main teaching hospital in Kampala, the capital of Uganda. A FAST course was organized for surgeons of all levels at Mulago Hospital in Kampala, Uganda. The course was conducted by two American College of Surgeons-certified instructors Dr. Peggy Knudson and Dr. Rochelle Dicker, in November 2006. In addition, Dr. Jennifer Wang (surgery resident) assisted in running the course and teaching practical sessions, as did Dr. Jeremy Durack (radiology resident). Dr. Durack also arranged a secure server, working with the information technology group at the UCSF-Makerere University infectious disease collaboration, in order to transmit ultrasound images online for review at UCSF. In addition, a medical student, Eric Chen from UC Irvine was present and organized the hiring and training of two research assistants who would be gathering retrospective and prospective data for analysis.
All attending and resident surgeons at Mulago were eligible to participate in the training course and follow-up evaluations. The FAST course was given over 4 days with 20 hours of instruction and incorporated didactic lectures on FAST and trauma, as well as hands-on practical training on volunteers and patients, followed by a final practical exam. One portable ultrasound unit (Sonosite) was left on site for continued use. Remote proctoring by the instructors in the United States was then performed by evaluating uploaded, annotated ultrasound images from the secure server. The participants provide their interpretation of the images as well as the patient history, with the goal of becoming "certified" in the FAST exam.
Nineteen surgeons enrolled in the course. Nine described themselves as likely to use FAST occasionally and nine as likely to use it daily. All completed the practical exam with scores ranging from 2-5 (5 points maximum). In the first 6-week period following the course, 8 surgeons performed FAST examinations on a total of 58 patients. In 32 of these cases, the instructors reviewing the sets of images remotely have completely agreed with the interpretation of all four images. In the second 6-week period, 12 exams were performed. This attrition in use of FAST can be attributed to several factors. Security of the Sonosite machine was a major concern, and thus when the office was locked in non-working hours, the machine could not be used. The system at Mulago Hospital differs from that we are used to in the U.S., and surgeons are not the first to evaluate injured patients. Timely review was difficult, and surgeons at Mulago may have preferred to receive more real-time feedback.
Overall, the FAST training course was well received in this major trauma referral hospital in the capital of Uganda. The surgeons were adept at learning the FAST exam and incorporating it into their everyday practice.
In order to assess the impact of FAST on trauma patient outcomes, we planned to collect 12 months of data on trauma patients (6 pre-FAST and 6 post-FAST). However, the overall use of FAST was limited and thus we determined it would be difficult to truly evaluate the impact of FAST on trauma patient management during the time period reviewed. Therefore, analysis of the impact on trauma patient outcomes will take place pending increased use of FAST. An analysis of the potential cost-effectiveness of FAST was modeled, and this analysis is currently submitted for publication.
Future: Currently, a UCSF faculty member, Dr. Doruk Ozgediz, is based in Kampala and continues to work with the Ugandan surgeons in incorporating FAST into the daily routine. The Ugandan surgeons hope to receive a more formal refresher course in the use of FAST. Then, once FAST is being used more frequently, we plan to resume collection of data regarding trauma patient management and outcomes, in order to fully analyze the impact of FAST upon patient care.